Help Us Build Our Future Heroes!
Join the movement to end Childhood Obesity.
Looking to support Xtreme Unity and the children of our future? Xtreme Unity is currently collecting donations (tax deductible) and all funds will go towards the fight against child obesity. Help us make a difference in fighting against obesity by clicking on the link below.
Xtreme Unity Partners with RYU Apparel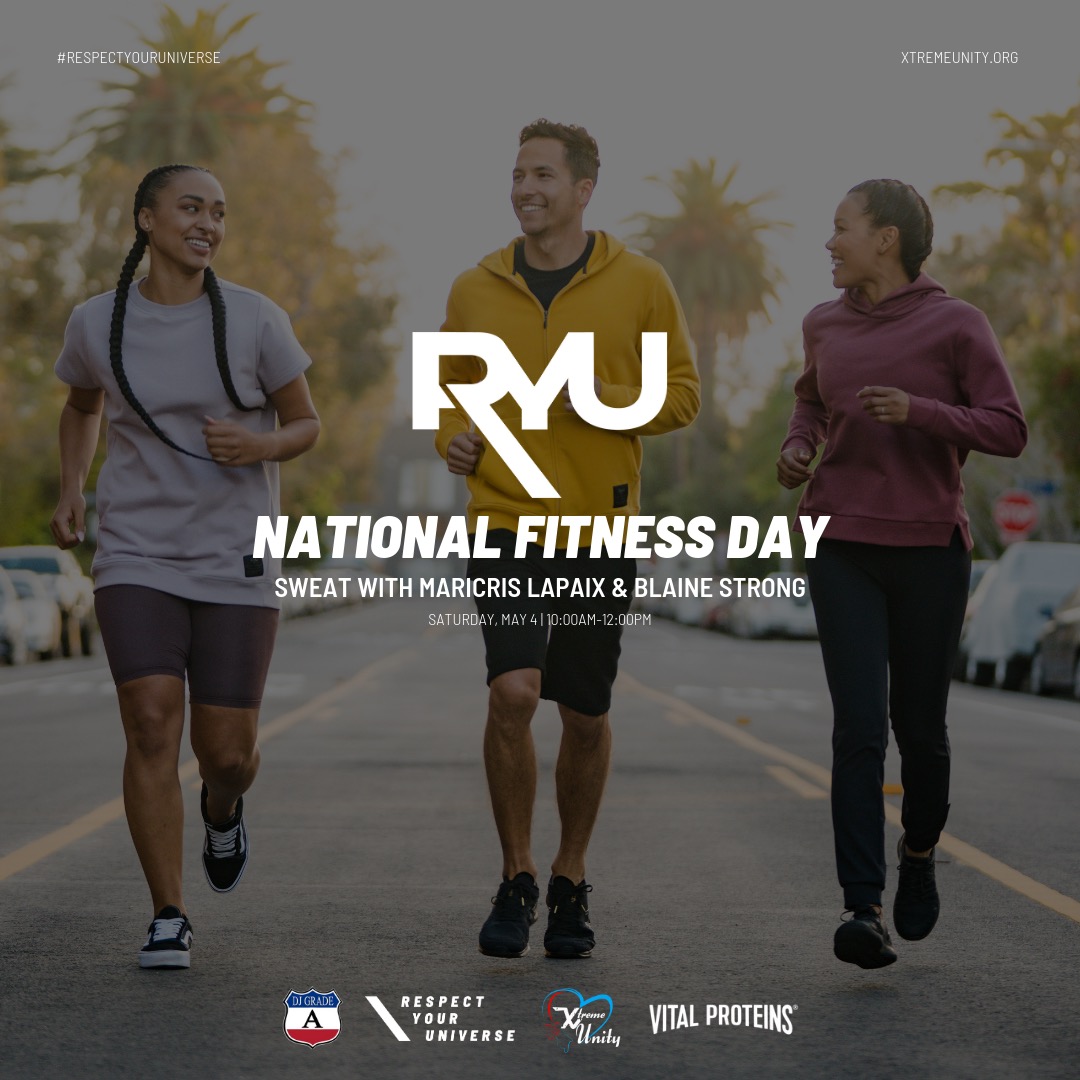 Xtreme Unity partners with RYU Apparel with an all star team of Influencers, Blaine Strong and Maricris Lapaix for National Fitness Day
National Fitness Day May 4th
National Fitness Day
Celebration
We are a group of parents, teachers, community leaders, and children that are committed to making a positive change by addressing health and fitness issues within our local communities. Learn how to start making a difference.
"Xtreme Unity has been so impactful in my child's life! The XU FitKids Program helped my child with her diabetes!"